Local and international giving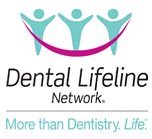 At Maui Oral Surgery we believe in the value of giving back. As a dedicated member of the Maui Dental Society, Dr. Carter regularly volunteers with local dental society efforts. Our office also participates in the Dental Lifeline Network- Hawaii Donated Dental Services (DDS) program. The Hawaii DDS program is part of a national humanitarian organization focused on providing access to comprehensive dental care for society's most vulnerable people with disabilities and the elderly or medically fragile that have no other way to get the help they desperately need.
In addition to giving back locally, Dr. Carter has a special interest in international relief work and has served on two relief missions to the Peruvian Amazon River Basin. Dr. Carter has also volunteered with a team on a mission to Guatemala providing surgical correction of cleft lip and palate, other facial deformities, hand, and burn surgery.
Also of note, Dr. Carter is a member of Health Volunteers Overseas. This non-profit organization seeks to improve global health through education. Volunteers share their time and expertise supporting and training local healthcare workers, harnessing the power of this vital human resource. Dr. Carter looks forward to travelling to South East Asia in the near future to volunteer on a program there.